Altri progetti
Riccardo Tesi
CAMERISTICO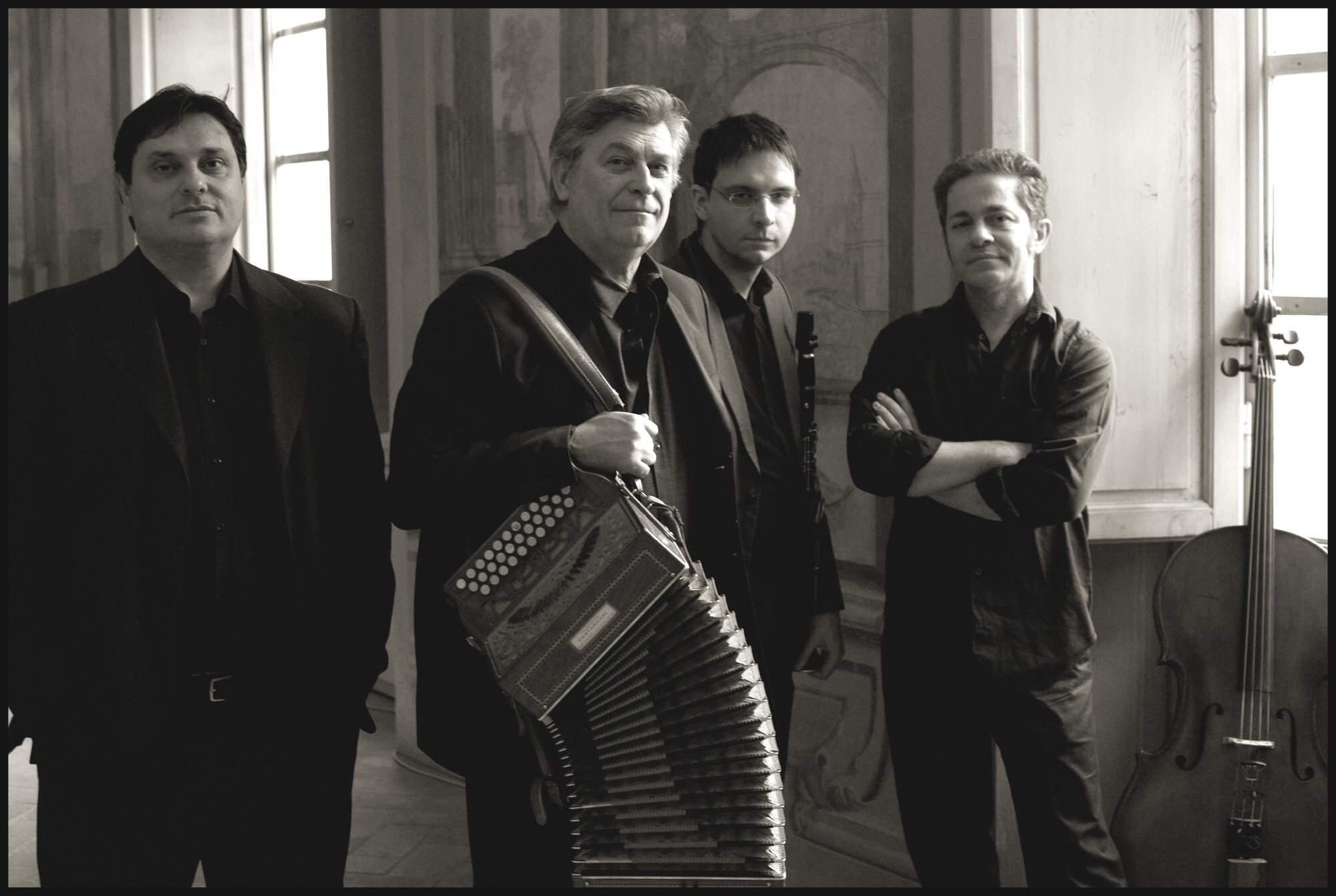 Riccardo Tesi (diatonic accordeon)
Daniele Biagini (piano)
Damiano Puliti (cello)
Michele Marini (clarinet)



Riccardo Tesi, internationally renowned diatonic accordion player, is also an outstanding composer of pieces displaying a delicate balance of a multiplicity of styles, which, with his permanent group Banditaliana as well as with his many collaborations of an over thirty year long career, are expressed in outgoing and sparkling forms derived from traditional music and jazz.
Tesi's philosophy contains an intimate and thoughtful core, expressed by the reeds of his accordion, a nucleus which now becomes prominent thanks to the elegant and quiet sound of chamber instruments like piano, cello and clarinet. It's a new set of nuances, more sober and crepuscular, with which the Cameristico ensemble interprets some of the outstanding pages of his repertoire along with new compositions, specially written for this project.
Tesi's three travelling companions are a perfect match to the eclecticism of his compositions. Pianist Daniele Biagini, who had already contributed to one of Tesi's most classical works "Un ballo liscio", has explored several musical fields with particular regard to jazz; cellist Damiano Puliti, also a habitual partner of Tesi, is known as a member of Harmonia Ensemble and Archaea, two groups ranged between contemporary and pop music; clarinettist Michele Marini, who in spite of his young age already can boast important collaborations like that with Vienna Art Orchestra, shifts smoothly from a tribute to Gorni Kramer to clarinet quartets.
Joint production of the Municipality of Quarrata and the Cultural Association Viavai
---

---